Export Expansion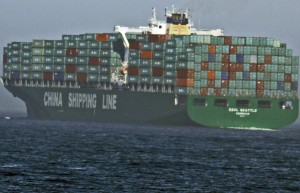 There is a growing global demand – especially in Asia – for Northwest products. As a traders and exporters, we can capitalize on this growing market. The proposed bulk commodity export facilities are an opportunity to expand our trade with Asia and the rest of the world, while increasing the volume of our exports to countries like Japan, South Korea and China. Coal, apples, grain, timber and alumina are some of the items that will be shipped. Our region can only meet this growing demand through expanding and diversifying our existing ports in Oregon and Washington.
The proposed expansions of the existing ports in Morrow County, Cowlitz County and Cherry Point will create new opportunities for existing ports, while generating new investment in Washington railroads and bulk commodity exports, like agriculture, timber, and coal, through private investment.
Here's why UTU supports the terminals:
Hauling coal and other bulk commodities will secure substantial employment for UTU workers. The facilities will generate an estimated 12,000 jobs, $800 million in wages, and an estimated $140 million in tax revenue.
The proposed facilities have made commitments to hire local workers and union laborers during the construction and operational phases of development, while funding new job training opportunities. This investment in local communities, combined with new tax revenue and family-wage jobs, will benefit all of Washington.
Building the terminals will provide significant benefits to many Washington industries. Export growth benefits all trade industries in Washington and Oregon, by making the region a more competitive and vibrant trade hub. A recent study by the Washington Farm Bureau indicates that the projected employment data ignores the full economic potential of the terminals that stems from increased activity in other industries.
Washington state government has estimated that there are about $2 billion worth of necessary rail upgrades, but a staggering 90 percent of these upgrades are unfounded. New private investment in rail is essential to filling the investment gap needed to support continued economic growth in Washington.

Large investment opportunities, like the proposed export expansions, are key to helping Washington remain an export leader grow trade jobs.
We encourage you to learn more about the proposed terminals in the document below. Please contact Herb Krohn for copies of this flyer to share with friends, neighbors, and community organizations.
For more information, read our Export Expansion Report
Legislative Overview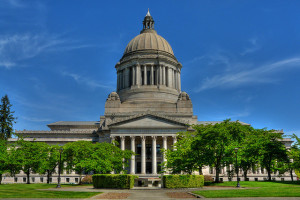 In the state House, our coalition of supporters includes 25 democrats and 12 republicans (well over 1/3 of the entire house), and in the state Senate, our sponsorship coalition includes 6 republicans and 5 democrats. These elected officials have all signed on as sponsors of one or more bills in our UTU/SMART legislative agenda.
This year when the legislature was meeting in Olympia, we significantly expanded our legislative efforts.  At the request of UTU/SMART legislators introduced three major bills in Olympia with broad bi-partisan support:
Rail Crew Transport Vehicle Safety Regulatory Legislation (HB 1620/SB 5720) – this bill is our # 1 priority, which would impose stringent state regulations over companies who contract with railroads to provide crew transport services.  It passed the house unanimously as well as three senate committees; it was just one step from final passage when one senator who objected to it blocked it from getting a final vote on the senate floor.  With your help we expect it to pass in law in 2014.
A groundbreaking state Yardmasters Hours of Service Limits bill (HB 1621/ SB 5721)  – this bill passed out of the House Labor Committee and was on the house floor calendar when a calendar deadline prevented a full house vote.  We expect it to pass the house in the 2014 session.
Wash. State Railroad operational and regulatory reform (SB 5722/HB 1845) – this bill has begun the discussion as to how the state currently regulates railroads – there are three state agencies plus twelve local governments that currently have a hand in railroad regulations and operations – we advocate that it should be consolidated into only one state agency as Oregon did in the 1990's.  We will continue to pursue this critical rail regulatory consolidation.
SODO Arena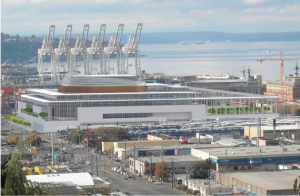 We have taken the lead and been instrumental and effective in fighting both politically and legally to block the development of a proposed sports arena in the SODO area of Seattle.  If built at this location, this facility would decimate rail and port jobs in Seattle, having a domino effect on all rail jobs across the state. 
The proposed building plans would begin construction across the street from the BNSF Stacy Street rail facilities, only a few feet from the AMTRAK service yards, and a short distance from UP Argo Yard; because industrial land is cheap.
Rail and port facilities must be protected at all costs; you're UTU/SMART Wash. State Leg. Board has been leading the fight in this battle against developers, even pursing a lawsuit against the development.  Our actions were instrumental in preventing international investors from acquiring the Sacramento Kings basketball team, slowing down the progress of this rail job killing arena proposal.